The number of road accidents happening around these days is appalling. Studies and statistics reveal that a major portion of these accidents falls in the category of car accidents involving young drivers, less than 25 years of age. This statistic reveals the need for tutoring the novice drivers with adequate practice sessions and filling them with a sense of a responsibility towards their life as well as of others.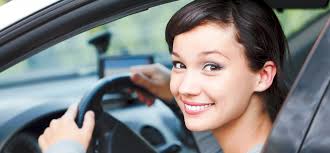 Taking driving lessons from a local driving tutor is a good idea to meet this demand. It is not at all advisable to take your car on a trial drive all by yourself and make it sound like an adventure.
It is to be kept in mind that while driving, you are responsible for yours as well as others' life. And it is equally necessary that you should learn driving lessons from any reliable driving schools, to get the best lessons.
Here are some tips that will help the nascent stage drivers to bear in mind to make their initial driving experience a satisfying and guilt free:
• Mind the steering and seat belt: Always keep your hand on the wheels. You should always adjust the mirrors and seat before you leave for a drive rather than leaving it for the driveway in fact take care of any distraction that may cause you to remove your hand from the steering. It is a simple yet important instruction which drivers usually neglect. And yes, always put the seat belt on you while driving.
• Don't touch the radio or your music system: It is a common tendency to change songs and radio stations while driving. To avoid that, adjust your radio or music before you depart. Adjust the songs ad volume and everything so that you do not have to do it during the drive. It is even better for a nascent driver to turn off the radio and drive, lest you get distracted by it.
• Cell phones should be switched off: Cell phones are the main culprit and the reason of road accidents these days. We never tend ignore them as they are the multimedia banks. But they are equally dangerous if used while driving. Talking over a cell phone or using it for any purpose while driving is a punishable offense in many states. You should never try texting during driving. It takes your hands and eyes off driving. Always switch off your phones or put them in Silent mode during the drive. It is even better if you automate the response messages to every call or message you get stating that you are driving and will talk back later. Use of cell phones mostly is a cause of accidents as they steal your focus.
• Keep to your lane: While driving keep your hand firm on the steering and drive straight keeping to your lane rather than driving zigzag.
• Avoid stuffing to many friends in the car: Your first few drives are indeed special and hence the excitement but you should never take too many friends as they can be the source of distraction while driving.